How To Pass JAMB 2021 In One Sitting
It's the goal of everyone to excel in whatever he lays his hands-on. Many students have tried to excel well in JAMB at one sitting but they end up doing many times and some may end up giving up on JAMB.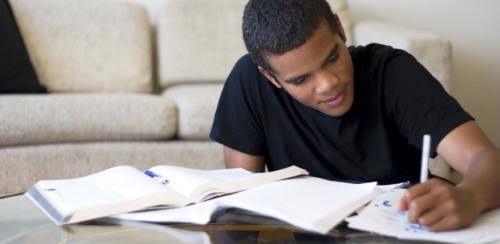 Before we proceed let check JAMB results statistics of the previous year.
NOTE: mobile phones should double-tap to see the full chart.
I think we all gone charts!
From this article, I will give answers to these questions below:
How to pass JAMB in one sitting
Steps to follow to achieve 300-350 or above in your JAMB result
How to be addicted to reading.
Before I start dropping out the steps, here's my little guide for you:
Try to read every portion of this article in a direction not to miss anything out.
Honestly, you are going to love it.
PS: While every point in this article is very crucial the most crucial one is the last point. Once you miss it, you miss it all.
HOW TO STUDY FOR JAMB 2021/2022 AND SCORE ABOVE 300
1. UNDERSTAND THE MARKING SCHEME OF JAMB
It's very important you understand the marking scheme, whatever it is, right at the start. If you understand where your marks will come from, you can allocate your efforts accordingly.
So I will share with you in this article how JAMB marks the 4 subjects you will be attempting in the exam.
JAMB Method Used to Mark/Score English in UTME
The use of English comprises 60 questions. This means JAMB will set 60 English questions for all candidates.
But this doesn't mean that the full score for the Use of English is 60 marks in all. In fact, it's 100 marks for this compulsory subject.
UTME English Marking: Evaluation/Assessment

SECTION A: Comprehension/Summary
Comprehension passages questions carry 3 marks each
Cloze passage questions carry 2 marks each
Reading text (Sweet Sixteen) questions carry 1 mark each
*A cloze passage is a reading comprehension exercise in which words have been omitted in a systematic fashion. Students fill in the blanks, and their responses are estimated correctly if they are precise matches for the missing words. This is also called REGISTER.
SECTION B: Lexis Structure
Sentence interpretation questions carry 2 marks each
Antonyms questions carry 2 marks each
Synonyms questions carry 1 mark each
Sentence completion questions carry 1 mark each
SECTION C: Oral Forms
Question test on oral carry 1 mark each
If the whole score for English set for you is 60 but you scored 50, JAMB assumes to this calculation: 45/60 x 100 (in percentage). Then, your mark will be 75%
This calculation conforms with the official JAMB syllabus explanation in their 100 questions standard.
Use of English Questions Break-Down

SECTION A: Comprehension/Summary 
(a) 1 comprehension passage – 5 questions
(b) I cloze passage – 10 questions
(c) 1 reading text – 10 questions
SECTION B: Lexis and Structure  
(a) Sentence interpretation – 5 questions
(b) Antonyms – 5 questions
(c) Synonyms – 5questions
(d) Sentence completion – 10 questions
SECTION C: Oral Forms 10 questions
Total: 60 questions.
JAMB Method Used to Mark Other Three Subjects UTME
Since you have other three subjects aside from English, this is the official marking scheme for other subjects.
JAMB selects 40 questions each for the other subjects. Each of these questions is rated or scored 2.5 marks. Therefore, the three subjects = 300 marks (i.e 40 x 2.5 x 3 subjects). In other words, each of the three other subjects will be 100 if marked 2.5 (40 x 2.5).
2.GET GOOD TEXTBOOKS AND PRIORITIZE WEAK SUBJECTS
So, here's the thing:
The books you read for JAMB will determine how effective your study will be.
Also prioritizing weak subjects that give difficulties is very important.
I laugh when I see people reading any Physics, Chemistry, or Biology textbook that comes their way.
The board(JAMB)has recommended a good textbook that will help your reading so easy.
NOTE: JAMB will not set questions outside the textbook recommended for all subjects.
Also, Read JAMB Recommend Textbook for All Subjects.
3. DRAFT OUT A NICE STUDY TIMETABLE AND BE HONEST WITH YOURSELF.
If you want to study for JAMB effectively, you need to plan your study and be honest with what you have planned.
During my own time, I didn't write down a study timetable back then because it was in my memory.
I just knew what I am supposed to read, when I am supposed to read and make sure, to be honest with it.
So, indirectly, I had a very strategic way of reading like someone who had a timetable, but really, I didn't write it in a note.
For most people, it helps when you write it down and follow it diligently.
Before you start drafting out your time, note the following:
Give more time to subjects you find tough
Count the number of topics you have to read
Leave out 4 weeks to your exam for revision
Now, I want you to think about the subjects you are not very good at or that you don't like really much.
Are you still with me? Good, let's stir on.
4.GET JAMB SYLLABUS FOR 2021/2022
JAMB Syllabus is one of the vital things you need to prepare this year.
JAMB syllabus is what I personally call "Real JAMB expo".
Read Also: JAMB Syllabus for 2021
4.SOLVE PAST QUESTIONS
I told you guys that the JAMB syllabus is one of the JAMB expos that I recommended.JAMB past questions are always repeated and it another sure JAMB expo you can get and pass JAMB.
If anyone informs you that JAMB repeats past questions, they are somewhat right, and here's the reason.
Some years back, JAMB repeats past questions word-for-word.
But, things have changed now because many UTME candidates have recognized this.
Some of them just cram JAMB past questions and answers without looking over the textbook.
This is one of the reasons why students fail JAMB.
The decent way to use JAMB past questions series is to complete a topic in a textbook and then solve questions under that topic.
Pls, I will encourage you not to cram answers (some answers are actually wrong). Solve everyone questions don't just cram and if it looks difficult to answer go back to your textbook.
5.PLAN YOUR REVISION
Some candidates just stop at reading only. Reading is great but revision should always be included.
Your schedule must always have time for revision of everything you have read.
Revision helps your memory in remembering things easily.
For example, you read from Monday to Friday and you set Saturday for revision.it depend on how you arrange your reading time but what I'm saying, in essence, is revision should also be balanced with reading.
6.PRACTICE CONSISTENTLY
Now, as I always tell you, JAMB exams are theoretically a way of testing your knowledge and your understanding and the object of studying is to get an admission. But JAMB exams count for a lot and a great deal of our education is geared specifically to helping us to pass them. It makes sense to practice JAMB exams past questions like you'd practice a sport or a musical instrument.
Most likely, JAMB will get you to try out questions or past exam papers.
So practicing build your confidence and makes you improve.
7.DON'T LEAVE GOD OUT OF IT
I don't need to say too much on this, you should understand what I mean already.
And pls put GOD first. Every success you have, the position you attain put God first.
8. TAKE RESPONSIBILITY 
Some students have also read this article, but most of them still failed.
 Why I'm Saying that?
Some will say this article is good, I will follow the step but they later did the opposite. So I know that you will not be among those students that will do so, I'm summoning you to take responsibility after all.
CONCLUSION
If you really want to study for JAMB and achieve excellently, you need to be devoted fully.
the most significant thing is to take responsibility as soon as you finish reading this article.
If you do that, you will soon understand that JAMB UTME is as simple as anything.
Thank you for reading this article, make sure you share it using the share buttons below. If you have any questions, cocommentsor additional tips, the comment section is free to use. Remember sharing is caring.